Bonnie Amos-English shares what life is really like managing a successful recruitment team and working with architecture and interior design professionals as a Department Manager at FRAME Recruitment.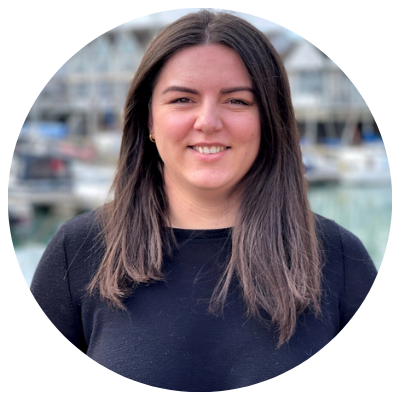 8:15 am: I arrive at the office and greet some of the team who are already here. We all have a routine of grabbing a coffee and catching up for a few minutes before we start our working day. I don't have long today as I have my first client video meeting at 9 am, which I want to prepare for.
8:55 am: It is amazing what you can get done in such a short amount of time when you focus. I feel super prepared for this meeting. The client is looking for a senior leader to join their prestigious interior design practice in Central London and has invited me to pitch a proposal to them.
9:00 am: Time for the meeting – fingers crossed. I'm feeling confident about this one.
10:00 am: The meeting went so well. We built up a strong rapport and the client has agreed to work with us as their exclusive recruitment partner for this position, what a great result.
10:05 am: Time to assess my priorities for the rest of the morning and support the team with any questions they have about the many roles they are currently recruiting for.
10:30 am: To ensure we are being productive and working towards our goals, we have a team meeting scheduled each week, which happens to be today. I always prioritise catching up with each team member at least once a week, but team meetings are crucial too. They are a fantastic way for everyone to share any successes of the week or challenges they have faced. It is a safe environment for everyone to offer their expertise and advice.
Team meetings are also motivating and a productive way to get an insight into recent placements and new jobs that have come in over the start of the week. I can also use this time to assess if anyone requires additional coaching, something that we strive to offer all of our employees at FRAME.
11:15 am: Following the meeting, I have blocked out time for half an hour of call listening with a couple of the consultants. I find it is such a beneficial way for them to learn in real-time. Listening to them on the phone and speaking to clients and candidates helps me understand where they may need additional support.
We also get new consultants to listen to our senior recruitment consultants on the phone, as this offers them insight into what a successful call encompasses, furthering their career development.
12:00 pm: That was a great call listening session; there were some great learnings for everyone.
I am just going to take five minutes to get some fresh air before I get started on candidate searching.
12:10 pm: I aim to have a power hour of candidate searching before lunch each day, especially as we are so busy with live roles. The first port of call is my immediate network, and then I will conduct a candidate search on our database. We have an extensive network of industry talent, which we have worked hard to build over the years.
1:10 pm: Is it lunchtime already? We've had a productive morning as a team, it's flown by. Lunch time varies day-to-day, but as the sun is shining, I am going to walk to Ocean Village Marina. We are lucky that our offices are in a waterside location and close to so many other central places in Southampton.
1:50 pm: After lunch, I focus again so I can be available for the team later on. I have some more candidate searching to do for another senior role, but I also want to touch base with a few of our clients first.
3:00 pm: I have sourced some great industry professionals that I know will suit my client – I want to get them sent over before the end of the working day to ensure we can get the ball rolling. We have to work smart and fast in this job otherwise we risk losing out to our competitors.
4:00 pm: The senior leadership team across the wider business have a meeting next week, and I need to prepare for it. As well as the usual objectives, it is a great way to get together, share information and get aligned on how other areas of the business are doing. Of course, we communicate daily, but it is a space for us to be open and objective-focused.
5:00 pm: I always use the last part of the day to touch base with the team again and see if there is anything else I can support them with. I like to ensure they can go home without any worries and can come in motivated for another busy day of recruitment.
5:30 pm: The team have left for the day, but I want to stay for a bit longer and run through my plan of action for tomorrow. Being organised is a non-negotiable as a department manager as I am managing a team, whilst actively recruiting for roles and working on business development with the industry's leading practices and studios.
I categorise all my emails, ready to action tomorrow. That way I can focus on the most urgent ones first. I love to use the Microsoft 'To Do' app to organise other tasks. It's a great visual and productive way to stay organised as a manager.
6:00 pm: That is me done for the day. I have a Personal Training session at the gym this evening and I need to allow enough time to get there. I love doing something after work because it helps me unwind after a busy and dynamic day.
If you are interested in a career with FRAME, please get in touch by filling out the form below.
​
​
Architecture and Interior Design Recruitment Market Update
​As we enter the second half of 2023, people strategies have never been more important in the world of architecture and design. At FRAME Recruitment, we strive to keep you updated with the latest e...
Martin Bennell is appointed as Chief Operating Officer
Faststream Recruitment Group, FRAME Recruitment's parent company, is pleased to announce the promotion of Martin Bennell to the position of Chief Operating Officer. Bennell, who has been with the c...
How to create your Employer Value Proposition (EVP)
Listen to this insight​In a candidate-led market, standing out as an employer of choice in a competitive marketplace is probably one of your top priorities right now. How can you differentiate your...
Interviewing Skills in a Talent Short Market Seminar
​FRAME is excited to bring you a session dedicated to Interviewing Skills in a Talent Short Market. This event is exclusive to FRAME's valued clients and one not to be missed.Rachel Farndell, Direc...
Results from the Architecture & Interior Design Salary Survey 2023 Revealed
In a step change from thriving, to surviving and recovering, and embracing a fast-paced comeback in 2022, architecture and interior design practices are faced with new people problems in a changed ...
Architecture and Design Events to attend in 2023
​2023 is set to be one of the greatest years for events taking place across the diverse world of architecture and design. We attended many extraordinary events in 2022, but in 2023, we look forward...
10 Signs you are ready for a new architecture or design job in 2023
​The start of the new year is the perfect time for a fresh start. What better way to kick off the year than by securing a new job? How do you know if you are ready to make the move? As people speci...
Fail to plan, prepare to fail
If you are a practice leader and succession planning is not the top talking point of your people strategies, you are not alone. Yet, in an ever-changing marketplace, I am becoming a strong advocate...
How and why upskilling can improve career growth in Architecture & Interior Design
We live and work in a time where job security no longer comes from being employed, but from being employable. So, how do you remain employable in today's fast-changing architecture and interior des...
How to keep new employees engaged - from job offer to start date
You have spent time attracting and interviewing candidates. You have made a great job offer, and this has been accepted by your favourite candidate. They have signed the contract, handed in their n...
Why do candidates withdraw from job offers?
Let me start by saying that whilst some candidates do withdraw from a job offer, this is not the norm. Changes in the Architecture and Interior Design marketplace have influenced some candidates to...
Managing Director secures Gold in Rome
Martin Bennell, Managing Director of FRAME Recruitment has become the European Champion in the 50m Breaststroke after securing gold at the LEN European Masters Aquatics Championships 2022 on Frida...