Back to Clients
About Frankham Group
About
Frankham Group has entered into a recruitment partnership with FRAME Recruitment to source passionate and driven architecture professionals into their established, yet high-growth team in the heart of Oxford, UK.
Frankham Group is an industry leading consultancy, operating within the diverse world of architecture, engineering and the built environment.
This renowned and forward-thinking consultancy offers a unique service for each step of the fabrication process. There is nothing they cannot cover, whilst still operating as a true specialist.
Frankham Group says:
Our belief is simple – use intelligent ideas to create human benefits. From environmentally sustainable buildings to individual commissions, our projects have one thing in common – they improve people's lives.
Through high-quality consulting and engagement, Frankham carefully uses attention to detail to work with design teams and stakeholders to visualise and offer expertise on the creative reuse of buildings, sustainability, and future adaptability.
Find out more about:
​
Why choose the Frankham Group
Frankham Group takes pride in their commitment to reducing the environmental impact of buildings and in turn focusing on sustainability, an issue on everyone's agenda.
Choosing a career with Frankham means you'll be a part of a business with a meaningful mission, where you can make a true difference. A difference to building communities that are: socially, economically, and environmentally sustainable to meet the needs of the present and future generations.
You can find out more about Frankham's Corporate Social Responsibility here.
​
Career Growth Opportunities
If you aspire to build a career within an established and industry leading company, joining Frankham Group could be the perfect opportunity for you. They strive to set their employees up for success, offering clear career paths that lead to excellence.
​

​
​
Training and Development
Frankham Group understands the value of training and developing their employees, so they can reach their ultimate potential. Training and development are fundamental and a part of the internal business culture, where employees are encouraged to continuously learn and develop.
"There is no glass ceiling on personal development at Frankham."
All disciplines follow comprehensive CPD programmes to ensure each employee stays up to date with the latest trends, industry innovations and working practices in their chosen specialism.
If you have the passion to cultivate a prosperous, rewarding, and successful career in the world of architecture, you will love the training and development opportunities on offer.
"We are also constantly on the lookout for the leaders of tomorrow from within our teams. Nothing gives us greater satisfaction than to promote from within."
​
Vision and Values
If the vision and values of a business are important to you, you'll fit right in at Frankham Group.
The Frankham Group vision:
To become the leading privately-owned consultancy in the South of England, differentiating ourselves from the large corporates, being a best place to work and a leader in the market place in each of our disciplines/specialism.
​

Frankham Group use the acronym of SPIRIT to encompass their core values of:
Safety & Wellbeing - Health and safety override all other concerns.
Safeguarding a person's health and well-being and getting the right balance between work and home life.
People - Creating opportunities for our people to make the best use of their talents, develop new skills and know-how and advance their careers.
We want our people to reach their full potential at Frankham.
Creating opportunities for people to join and develop at Frankham.
Provide support to the communities in which we work.
Impeccable Service - Providing a service to consistently high-quality standards and continuously strive to improve on them.
Understanding and satisfying our client's needs and expectations at all times and putting those needs ahead of our own.
Respect & Integrity - Acting in a professional, reliable, honest, truthful and accurate way.
Respecting, encouraging and valuing different points of view and diverse backgrounds.
Innovation - Being curious, valuing learning, bringing new ideas to the table and seeking to find a smarter way.
Positioning ourselves as thought leaders in our field.
Team work - Work constructively and productively as one team both within Frankham and externally towards a common goal.
​
Benefits on offer
​ Frankham Group gives back to their people, which is why you can expect great perks and benefits. Including:
Healthcare scheme

Enhanced holiday entitlement

Bonus and Incentive scheme

'Frankham Friday' - each first Friday of the month you'll clock off an hour earlier to kick-start your weekend

Social activities - promoting the team concept and corporate values

Season ticket loan

Professional development fees - in a commitment to supporting the development of employee's professional careers, Frankham pay the annual professional fees/subscriptions levied to one relevant recognised professional body
Projects
Working at Frankham Group means you'll be supporting some truly exciting architecture projects, where you can make a real difference. Such as:
London Bridge Station Redevelopment

The Village School

Waterloo Station

Basildon and Thurrock University Hospitals NHS Foundation Trust

Frankham Headquarters

Plus, more
​

​
Sectors
Frankham Group operates across an extensive range of sectors including, housing, transport, education, healthcare, central and local government, defence, sport & leisure, museums and galleries, commercial and utilities.
Whatever the sector, they consult and engage with everyone in the design process to achieve the best outcomes.
​
Architecture Team
The Architecture team at Frankham Group have a unique principle to use intelligent ideas to create human benefits.
Using this principle, they are a highly collaborative team with an inclusive workplace working style.
Frankham's architects aim to create specifically detailed buildings that are intimately connected to context and function. They believe that the best outcomes, whether in refurbishment or new building projects, emerge from a clearly defined brief and a strong working relationship with committed clients, end-users and all other stakeholders.
​

​
Awards and Accreditations
Frankham Group takes considerable pride in their extensive list of awards and accreditations, including:
RIBA Chartered Practice

RICS Registered

CIRAS Membership

Institute off Civil Engineers

Investors in People Silver

Plus, many more
​
Equality and Diversity
Equality and Diversity are important, and Frankham Group make it a priority to create a safe working environment. You can read their Equality and Diversity Policy here.
​
Current Opportunities with Frankham Group
​
How to apply
If you would like to apply for any roles at Frankham Group, you can apply via the following way:
Apply directly to the job role on the FRAME website

Contact Mike Webb-Wood at the contact details below
​
Contact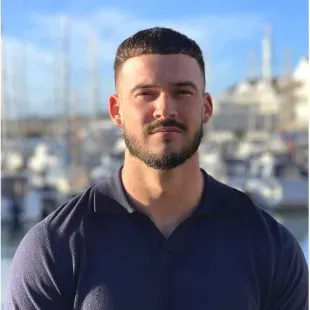 Mike Webb-Wood - Key Account Manager - The Frankham Group
Office hours: 08:30 - 17:30 GMT
Senior Architectural Technician
Oxfordshire
Senior Architectural Technician FRAME Recruitment are thrilled ­to be entering into a recruitment partnership with the Frankham Group. This highly-renowned and industry recognised consultancy are l...
Associate Architect
Oxfordshire
Associate Architect FRAME Recruitment are thrilled ­to be entering into an exclusive recruitment partnership with the Frankham Group. This highly-renowned and industry recognised consultancy are lo...
Search for jobs with the Frankham Group