We love to talk to Architecture and Design professionals from across the industry to uncover what they believe it takes to pursue a career in this specialism. We recently had the pleasure of catching up with Jowita Chanowska, to gain some interesting insights into her career as an Interior Designer.
​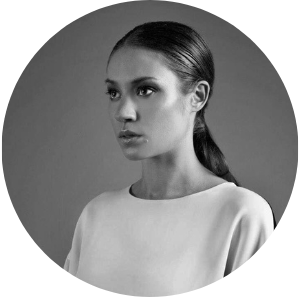 How long have you been working as an Interior Designer?
My career in Interior Design started six years ago after I graduated from university, but I was interning at Design studios long before my career started. I originally went to college to study Politics but I soon realised it was not for me and so I embarked on my career as a Designer.
​
When did you realise that you wanted to pursue a career in Interior Design?
I have always been a naturally creative person, ever since I was a child, I was always looking for things to make and experiment with arts and crafts. Design is my passion and after taking myself out of college I realised that I wanted to follow this career path. I have always been fascinated with furniture and the way it looks within different spaces, so I decided to go for it, and I have not looked back since.
​
When did you decide to get your qualifications and what route did you take?
First, I took a year out to go travelling abroad and this only enhanced my passion for Design. I was constantly surrounded by new cultures, different Designs and spaces. When I came back, I enrolled in a college in Ireland that specialised in Design, where I studied for four years and gained my higher national diploma.
The learning did not stop there though, I still had so much I wanted to learn to become an Interior Designer, so I moved to London to accelerate my career. London is a city that has endless possibilities for anyone looking to study in this field. It is the capital of Design and I wanted to be amongst it. In 2012 I enrolled at London Metropolitan University and graduated with a Bachelor of Arts (B.A), in Interior Design and Technology.
If you live in the UK or want to study abroad and have the ambition to become a Designer, I could not recommend studying in London enough. As students, we were exposed to so much of the industry as we were always visiting galleries and Design studios.
​
What is your Design specialism and why did you choose that path?
What many people do not know about me is that my Design specialism was influenced by my second job as a Yoga Instructor. Many of my yoga clients were coming to my classes with back pain and bad posture because of their working environments. I was confident that there must be an element of Design that could change this problem, so after graduating I joined a team that specialised in Workplace Design.
I have also worked in domestic and hospitality Design as I wanted to broaden my experience, but I was always drawn back to Workplace Design. If you are a Designer and do not know what area you want to specialise in, be sure to explore your options and choose a specialism that you are passionate about.
​
Do you have experience working in smaller or larger practices? If both, what are the main differences in the working environment?
My first job was in a huge corporate company, I was there for a year until I moved to a small practice of eight people. I enjoyed both but there was a considerable difference in working environments and individual expectations. So, this is something to consider when choosing the type of practice that you want to work for.
The large corporate practices are extremely structured and there are stages of progression. For example, you will have Junior Designers, Midweight Designers, and Senior Designers and it can take a while to progress into your next role. There is also less time pressure on projects, you have more time to develop concepts and you are likely to be working on just one specific project or client.
In a small practice or Design studio, the working environment is very different. Often you will be the only Designer meaning that you need to learn very fast. You will be expected to think on the spot and constantly produce creative concepts. You work at a rapid pace and must juggle four-plus projects at one time.
​
What are the soft skills you believe are required to be successful in these working environments?
Good communication skills are crucial to succeeding and communication must be a priority. Clients need to be kept in the loop, they expect transparency and they do not care about your other deadlines.
Self-motivation is a skill that any Designer will need to have, you will not always have people pushing you and telling you what to do. You need to motivate yourself to work hard and create Design concepts in busy high-pressure environments.
Time management is key because as a Designer you are constantly multi-tasking. You need to know what a priority is and how to fit everything into your day.
Flexibility – you will have your style, but it is crucial to remember that you are designing for someone else. Therefore, you need to be flexible and work on what the brief is telling you and put your preferences to one side.
​
What projects have you worked on and what projects have been your favourite?
Within Workplace Design, I have worked on everything from banks to large corporate organisations and SMEs. All are incredibly different, and each Design is unique but the smaller SMEs can be a lot of fun.
My favourite projects are when I can collaborate with suppliers and brands that use sustainable products. A lot of workplaces are moving towards greener concepts, so these projects are more unique.
​
What is the most rewarding part of your role as an Interior Designer?
Completing a Design project is one of the most rewarding aspects of working as an Interior Designer. I find the moment when you meet with the client for the final time extremely rewarding because everyone is really happy and excited to see months of hard work and ideas become tangible. Also when the employees of that workspace thank you for creating an enjoyable working environment for them.
​
How has the industry changed throughout your career?
The most monumental changes have been in the last year as people are starting to rethink their priorities, especially with COVID-19. The industry has been heavily impacted but I now work as a Freelancer and my experiences will be very different to those working for a practice. I think over the coming years we will see more changes but what I have learnt is that people are creatures of habit and there are always requirements for Designers.
​
What skills do you think it takes to stand out to an employer in the current economic climate?
Every employer is different, and they will have different preferences, individual projects will require different skills. It is important to remember that although you may not be suitable for some projects, you will be for others.
You need to be persistent and confident in your ability to do the jobs that you are applying for. You can demonstrate this by creating an outstanding portfolio and ensuring you keep it up to date. If you are currently unemployed, use this time to work on projects at home and make your portfolio the best it can be.
Now is also the perfect time to upskill yourself and improve on your Designs or learn new software, something that would have been impossible before COVID-19. A blend of technical skills, a strong portfolio, and soft skills will be the key to getting noticed.
​
Do you have a dream project or location that you would love to work on?
I was recently offered the incredible opportunity to work in Bali for a year, designing private and rental residential properties and overlooking the projects from concept to completion. It was my dream location, hot and tropical and the project was so much fun. It is a project that I will never forget and hopefully, there will be more of them to come.
A huge thank you to Jowita Chanowska for taking the time to speak to FRAME about her career as an Interior Designer.
​
If you are currently seeking a new role, you can view all of our current vacancies online, or you can register yourself with a FRAME account so that we can help seek new positions on your behalf.
​
​Join the conversation with FRAME Recruitment
Follow FRAME Recruitment on LinkedIn, Facebook and Twitter for the very latest news, updates, exclusive insights and regular hot jobs in the architecture and interior design sectors.