Chloe Ireland shares what life is really like working with interior design studios and professionals as a Recruitment Consultant at FRAME Recruitment.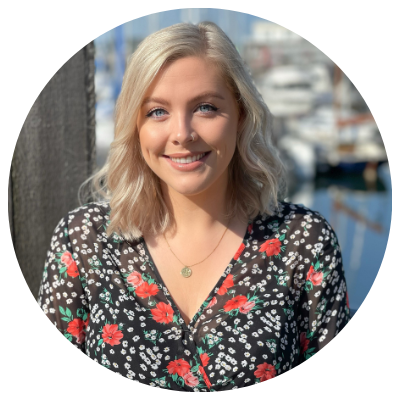 8:30 am: I arrive at work and am ready for a productive day. As a business, we are thriving and we have so many jobs that we are recruiting for, I like to ensure I am in the office on time to get set up for my day. Often, I like to use our amazing flexi-time policy and arrive at 9 am but today I need an earlier start.
First things first though, coffee and a catch-up with the team.
8:40 am: Before I do anything, I make it a priority to go through any urgent emails that have come in overnight. This is crucial if you are collaborating with clients and guiding candidates through interview processes.
9:15 am: We are in such a candidate-led market now but so many of our clients require top industry talent to join their teams, so it's time to go through new candidate applications. This is something that needs to be always kept on top of.
9:30 am: I have had a beautiful and impressive interior design portfolio come through with an application to join an awarding-winning studio with which I am working. I know my client will love this designer's work.
Time to get the ball rolling and hopefully we can get an initial interview set up.
9:45 am: Great news – just as predicted they want to set up a video call with the candidate. I better let them know the good news and send them our video interview guide.
11:00 am: I always aim to dedicate some time to market research on LinkedIn and industry websites. This is an extremely helpful way to stay updated on what is going on in the world of interior design.
Being aware of the changes in the industry is helpful when you are talking to clients but also because you know which projects may need more interior designers, which is something that I can help with.
11:30 am: A studio has just called saying they need to hire five people. I need to research the company and get a feel for the type of designers that would be a great cultural fit for their team.
12:00 pm: I have a video call with the company at 14:30 pm but I need to get some fresh air and grab a bite to eat.
The team is heading out for a walk in the sun – which sounds ideal to me. We are a sociable team, with great workplace culture and we tend to take lunch together. It's an enjoyable way to step away from our desks and catch up on anything non-work-related.
14:30 pm: It's time to pitch a variety of recruitment services to the studio I spoke to this morning. I am fully prepped, and I think we could be great recruitment partners for them. Let's see how it goes.
15:30 pm: The call went so well, and they are happy to agree to our full recruitment terms for the five positions. It just shows when you are prepared and dedicate time to becoming an expert in your sector, you get results.
I'd better start sourcing interior designers for the roles. They have some requirements, but I have some people in mind. That's what is great about having an extensive network, you have people in your mind for certain roles.
16:30 pm: Is that the time already? That was a great power hour of candidate sourcing and I already have interested designers. I'm going to send them over to the new client so that they can review them tomorrow morning.
16:45 pm: Time to catch up with one of my candidates that had an interview this afternoon. Fingers crossed it went well.
17:00 pm: Fantastic news, they had positive feedback. I have booked to catch up with the client tomorrow morning. Hopefully, this will be another placement.
I've got half an hour left until I plan to leave – I always use this time to action my unopened or flagged emails, along with my plan of action for tomorrow. It is super important to be organised in this job.
17:30 pm: What a productive and successful day. Time to head home and relax before another busy day tomorrow.
If you're interested in a career with FRAME, please get in touch by filling out the form below.
​
Architecture and Interior Design Recruitment Market Update
​As we enter the second half of 2023, people strategies have never been more important in the world of architecture and design. At FRAME Recruitment, we strive to keep you updated with the latest e...
Martin Bennell is appointed as Chief Operating Officer
Faststream Recruitment Group, FRAME Recruitment's parent company, is pleased to announce the promotion of Martin Bennell to the position of Chief Operating Officer. Bennell, who has been with the c...
How to create your Employer Value Proposition (EVP)
Listen to this insight​In a candidate-led market, standing out as an employer of choice in a competitive marketplace is probably one of your top priorities right now. How can you differentiate your...
Interviewing Skills in a Talent Short Market Seminar
​FRAME is excited to bring you a session dedicated to Interviewing Skills in a Talent Short Market. This event is exclusive to FRAME's valued clients and one not to be missed.Rachel Farndell, Direc...
Results from the Architecture & Interior Design Salary Survey 2023 Revealed
In a step change from thriving, to surviving and recovering, and embracing a fast-paced comeback in 2022, architecture and interior design practices are faced with new people problems in a changed ...
Architecture and Design Events to attend in 2023
​2023 is set to be one of the greatest years for events taking place across the diverse world of architecture and design. We attended many extraordinary events in 2022, but in 2023, we look forward...
10 Signs you are ready for a new architecture or design job in 2023
​The start of the new year is the perfect time for a fresh start. What better way to kick off the year than by securing a new job? How do you know if you are ready to make the move? As people speci...
Fail to plan, prepare to fail
If you are a practice leader and succession planning is not the top talking point of your people strategies, you are not alone. Yet, in an ever-changing marketplace, I am becoming a strong advocate...
How and why upskilling can improve career growth in Architecture & Interior Design
We live and work in a time where job security no longer comes from being employed, but from being employable. So, how do you remain employable in today's fast-changing architecture and interior des...
How to keep new employees engaged - from job offer to start date
You have spent time attracting and interviewing candidates. You have made a great job offer, and this has been accepted by your favourite candidate. They have signed the contract, handed in their n...
Why do candidates withdraw from job offers?
Let me start by saying that whilst some candidates do withdraw from a job offer, this is not the norm. Changes in the Architecture and Interior Design marketplace have influenced some candidates to...
Managing Director secures Gold in Rome
Martin Bennell, Managing Director of FRAME Recruitment has become the European Champion in the 50m Breaststroke after securing gold at the LEN European Masters Aquatics Championships 2022 on Frida...